LifeSight embraces PLSA Retirement Living Standards
Helping individuals set a realistic goal for their retirement has long been a major hurdle between savers and a good standard of living in retirement.
To address this the Pensions and Lifetime Savings Association (PLSA) launched the Retirement Living Standards, to provide a practical and meaningful way that pension scheme members can have confidence that their saving levels are able to meet these goals. Research showing that 74% of savers believe that the Retirement Living Standards would make it easier for them to plan for retirement.
LifeSight has embraced these standards, recently launching an enhancement of its award-winning tool, the 'AgeOmeter' to bring these standards to life and continuing its commitment to help members navigate their way to a better retirement outcome.
LifeSight was the first authorised Master Trust. It now has over 200,000 members from 25 employer schemes. The AgeOmeter enhancement has been made possible through the collaboration of the intellectual property of LifeSight with the modelling expertise of EValue, the UK's leading provider of adviser and consumer financial planning tools.
The AgeOmeter calculates the age at which members can afford to retire – known to members as their 'LifeSight Age'. This latest enhancement lets members play around with their savings goals in line with the PLSA's retirement living standards targets – minimum, moderate or comfortable for an individual or a couple.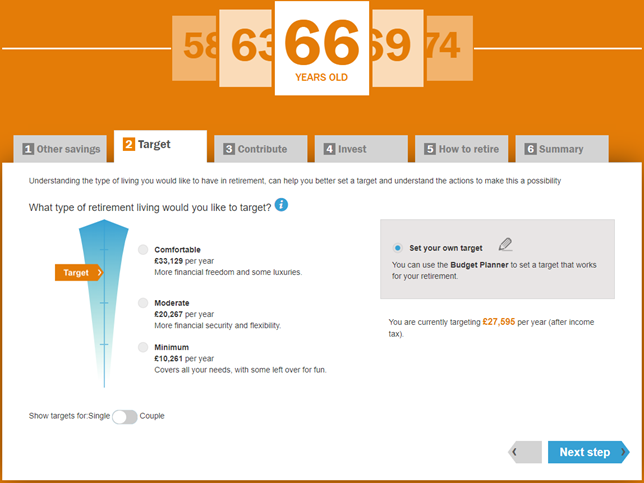 The AgeOmeter will now be able to give members a more relatable and detailed breakdown of predicted retirement living standards, and the changes that need to be made in order to achieve the type of retirement they aspire to.
Since launching in 2016, the AgeOmeter tool has been extremely popular with over 60% of contributing members using it to support their savings journey. Those users are then empowered to better understand how their contribution and investment strategy choices along with how they decide to spend their savings influence the age they can afford to retire. Members are taking time to work through the steps, spending on average 5 minutes on the tool.
Gary Wheeler, EValue's Chief Commercial Officer comments, "Having been early adopters of the Retirement Living Standards, working with LifeSight to incorporate the standards within our modelling tools gave us a great opportunity to help illustrate the retirement prospects of members in a unique and coherent way."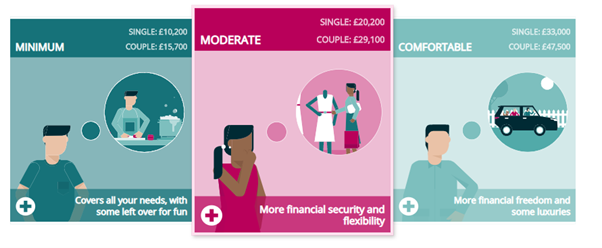 Nigel Peaple, Director of Policy and Research, PLSA comments "We're pleased to see LifeSight adopt the PLSA's Retirement Living Standards and bring them to life for members through their modelling tool enhancement. The use of the Standards in the AgeOmeter offers a good example of how they can bring the retirement journey to life for savers and help them to think about how they might want to change their savings behaviour to achieve their desired lifestyle at their desired age."
Jelena Croad, Deputy Managing Director for LifeSight "We're pleased to launch this development that will support each and every LifeSight member to better understand their savings goals and have more control of their retirement outcome. The strength of our relationship with the EValue team has made this a smooth and efficient journey."
LifeSight and EValue hope that the PLSA Retirement Living Standards will be fully embraced by all UK schemes, and become the widely adopted industry standard, so that the majority of the nation's active savers will benefit. Making pension saving more consistent for all, will reduce confusion and apathy and increase engagement. This is beneficial for schemes and their members alike.