Your LifeSight Age
As a member of LifeSight you are in control of your retirement savings, and the choices you make along the way will determine the value of your savings at retirement. So, you need to be equipped with the best tools to enable you to take control and make the right retirement planning decisions. To better understand where you are on your retirement journey, and the importance of consistent long-term saving, we have developed a personalised tool called the LifeSight ageOmeter.

The LifeSight ageOmeter tool focuses on the age at which you may be able to retire instead of a potential monetary value at a specific time (Your LifeSight Age). Throughout build-up or 'savings' phase, the LifeSight ageOmeter shows you when you may be able to afford to retire and how you can influence this through your contribution and investment decisions, leading to more informed decisions and better outcomes. The LifeSight ageOmeter helps you to see the bigger picture by allowing you to consider your retirement savings sources all together, for example, assets from other schemes and your State Pension. You can also use the Budget Planner tool to help you to understand what living costs you may need to consider. Once you have explored different scenarios, you will see your LifeSight Age and will be able to follow on to make the changes you feel work best for you.


See the below flyer to explain how to use the LifeSight ageOmeter
See the below video to view a video explaining this feature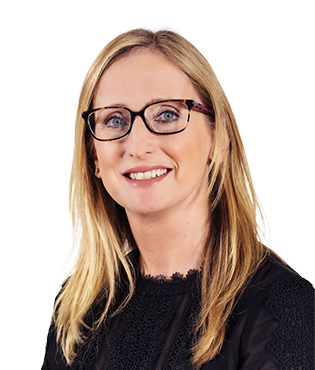 Maria Quinlan
Head of DC Consulting & Solutions in Ireland

Maria leads the Defined Contribution Consultant team in Dublin and has overall responsibility for delivery to our clients and the acquisition of new DC pension business. Maria has worked with WTW for over 20 years and over that time has had client management responsibilities across some of our largest clients. Maria holds a Bachelor of Actuarial and Financial Studies (Hons.) degree conferred by University College Dublin and is a Fellow of the Society of Actuaries in Ireland.
Joseph O'Dea
Head of Investments – Ireland

Joseph has 30 years' experience as an adviser to pension funds and other institutional investors. Joe is head of the Investments business of WTW in Ireland. Joe is a Fellow of the Society of Actuaries in Ireland and holds a B.A. (Mod) degree in Mathematics from Trinity College Dublin,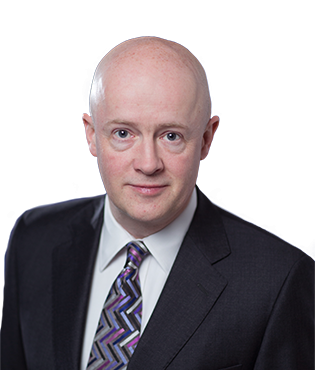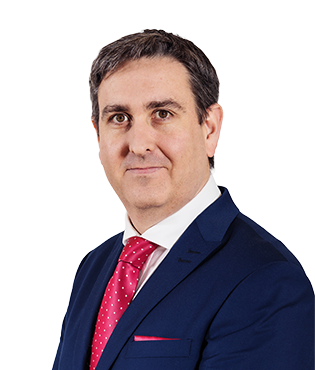 Paul Barry
Head of Risk & Compliance

Paul helps our businesses meet their regulatory obligation by designing and implementing effective compliance plans. An experienced Risk & Compliance professional with over 15 years in the Financial Services Industry Multi-jurisdictional experience in UK, United States and Ireland. Paul is a Solicitor (UK) and holds an LLM in International Business & Trade law from the Erasmus Universiteit Rotterdam, BCL in Law & German from University College Cork, CAMs - Certified Anti Money-Laundering specialist & FINRA Compliance Diploma.
Linda Travers
Director, Investment

Linda is a Senior Investment Consultant. She specialises in advising DC Trustees and Corporates on DC scheme design and structure, investment strategy, investment manager / provider selection, implementation of investment changes and management of asset transitions. She acts as lead Investment Consultant on a number of DC pension schemes. Linda has 16 years' experience in the pensions and investment industry with WTW. She is a member of the Society of Actuaries' Finance and Investment Committee.
Linda holds a first class honours degree in Actuarial and Financial Studies from University College Dublin. She is a Fellow of the Society of Actuaries in Ireland and a Qualified Financial Advisor. She is a gold medal winner in the LIA QFA exams and winner of the MyIBA Life Educational Achievement Award.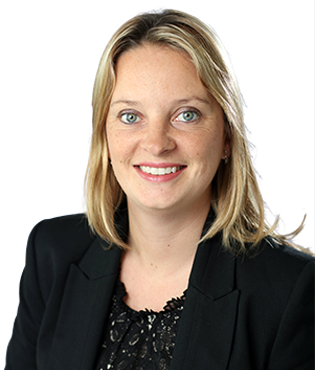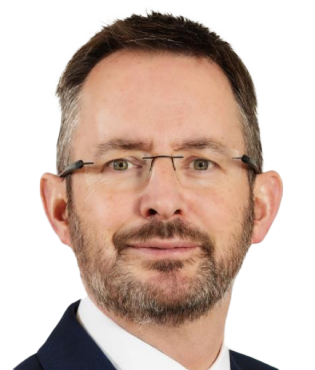 John Campion
Director and Senior Defined Contribution Consultant,

John is a Director and Senior Consultant in our DC Practice with over 25 years' experience in both Irish and international pension and not-for-profit schemes. John leads the delivery of retirement services for many of our largest advisory clients. A key area of focus of John's is to ensure that schemes benefit from our knowledge of best practice, latest trends and ideas as they emerge in the global DC marketplace. John has worked closely with some of the largest schemes in the country focussing on fund selection, default fund construction and tailoring, DC member engagement and communication programmes.
John holds a John holds a Bachelor of Commerce (Accounting) from University College Dublin and is a Qualified Financial Adviser.
Master Trust Board
The experienced LifeSight Master Trust Board frees companies from the daily responsibilities of pension scheme management, while keeping employee interests at the fore. The Master Trust Board of  Lifesight Ireland Trustee Designated Activity Company is chaired by Independent director.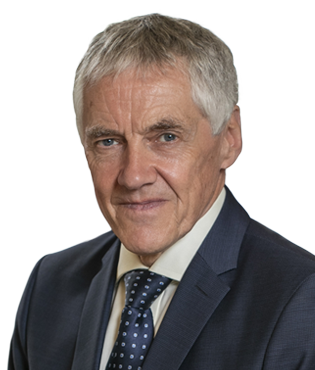 Ciaran Long
Independent Chair of LifeSight master trust

Ciarán is an experienced Independent Non-Executive Director and Chair of Board Risk and Audit Committees in Life Assurance and General Insurance companies. An Actuary by training, Ciarán's executive and management career has been focused on Pensions, Life Assurance and Banking. He has also managed governance issues for Boards in large complex regulatory and plc environments, while serving as a Company Secretary, during a period of extensive restructuring and regulatory intervention in financial services. In addition to being a Fellow of the Institute and Faculty of Actuaries and the Society of Actuaries in Ireland, Ciarán is also a Fellow of the Irish Institute of Pensions Management and a Certified Bank Director.
In his role as Independent Chair of LifeSight Ireland Trustees DAC, Ciarán will lead the growth of the LifeSight Ireland master trust, which enables employers to benefit from high-quality, lower risk, market-competitive pension provision without the governance burden for trustees.
Bruce Mullen
Managing Director of Trustee Principles Limited / Trustee Representative

Bruce has over 30 years' experience in the pensions industry and brings a wealth of knowledge and experience to the role.
Prior to TPL, Bruce worked in WTWs advisory business and managed a team of corporate pension consultants and acted as relationship manager on some of their largest pension clients. In the period from 2001 to 2015 Bruce worked for IFG Ireland Group which was acquired by WTW (then Willis Risk Services Ireland Limited). Bruce was a director of Planlife Trustee Services Limited, IFG's Ireland Group's corporate trustee company during that time.
Bruce has successfully completed the IIPM Law and Governance Programme for Trustees and is QPT (Qualified Pension Trustee) and is a Fellow of the Irish Institute of Pensions Management (FIIPM). Bruce is also a Revenue Commissioner approved Pensioneer Trustee.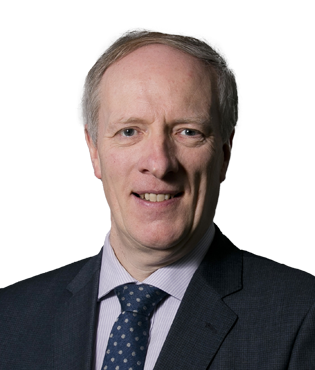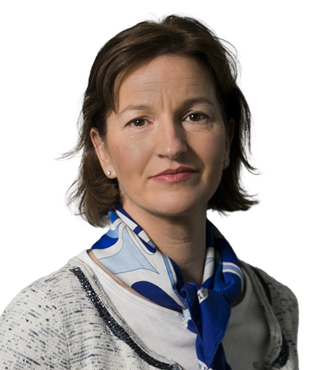 Kirstie Flynn
Director of TPL / Trustee Representative

Kirstie qualified as a barrister in 1997 and has specialised in pensions law since 1998, providing advice and guidance in relation to pension scheme management.
In February 2015 Kirstie was appointed by the Tánaiste to the Pensions Council, the body which advises the Minister for Social Protection on pensions issues.
She is a former Chairman of the Association of Pensions Lawyers in Ireland, a Member of the Irish Institute of Pensions Management and a past member of the Legislation Committee of the then Pensions Board (now the Pensions Authority).
Neil Herlihy
Senior Director, WTW and Director of LifeSight Ireland Trustees DAC

Neil is a senior pensions consultant who for, more than 35 years, has worked in the Irish pensions industry as a strategic adviser to defined benefit, defined contribution and hybrid pension schemes. Since 2018, Neil has led our governance and risk management initiatives on behalf of clients, managing research and tools development; supporting consulting teams in building strong governance frameworks for clients; and, developing our leading trustee risk management offerings. Neil currently chairs our related Risk Leadership Group. Neil's involvement with LifeSight Ireland pre-dates his appointment as a trustee director through supporting the then Trustees on development of governance and risk management frameworks.
Neil is a Fellow of the Society of Actuaries in Ireland, an Associate of the Irish Institute of Pensions Managers, and a Qualified Pension Trustee.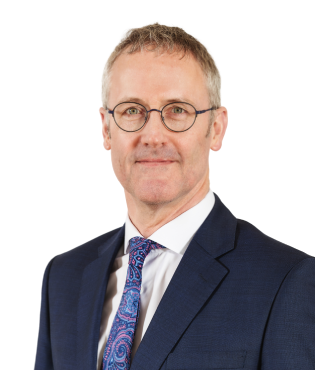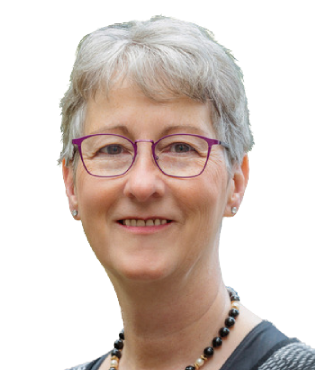 Julie Davenport
Independent Director of LifeSight master trust

Julie Davenport has over 40 years of experience in the Financial Services industry in Ireland and the US. She has held senior executive positions in large multinational organisations with roles in technology delivery, middle and back office operations and Risk and Compliance. She has extensive experience in large scale technology program management, service delivery and strategic planning and organizational development and has served on multiple boards.